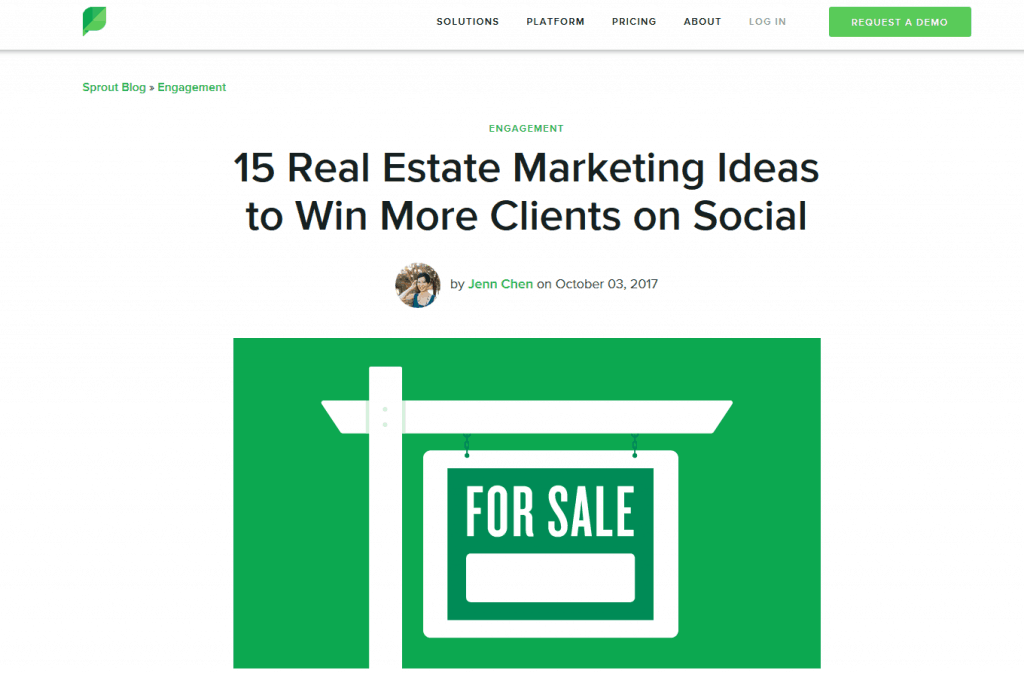 15 Real Estate Marketing Ideas to Win More Clients on Social
Let's face it, the internet has changed the way we currently buy or sell homes. According to a study by National association of Realtors 94% of Millennials and 84% of baby boomers used the internet to begin their home search. Numbers that large are just too hard to ignore. This day in age it is vital for realtors and loan officers alike to be visible when these people begin their search.
The article above mentions 15 ways to win more clients on social media. Some seem obvious like take good pictures and celebrate milestones. But there are a few in there that you might not be doing yet that might help you become more recognized and my thoughts on them:
Make Social Sharing Mindlessly Easy: Whenever you create new media make sure there is an easy way to share on the different social media platforms. It's all about getting your posts seen by as many people as possible
Reviews: This day in age reviews are king. What do you do when you shop for something on Amazon or any other shopping site? I don't know about you, but I typically read reviews to find the best out there. Why would finding an agent or loan officer be any different? The more reviews the better. Ask clients both former and current if they don't mind, please submit a review to help me grow my business!
Go live at a listing: Did you know people on facebook are more likely to watch a live video than one you post? This article mentions doing this before the listing goes up giving your followers a feeling of an inside scoop.
Stay connected after closing: You want to stay connected with your prior customers. According to this article a astonishing 70% of home buyers forget who their agent was just a year after closing. This seems high to me, but the point is you need to stay in contact with past clients post-closing. Try liking a few of their updates or post something relevant or newsworthy so they remember your name next time they are looking to sell, refinance or refer you to a friend or family member!
.
Bottom line is you need to stay relevant on the internet to keep growing your business. I've got some other ideas that could help you do this. Like always, feel free to reach out to me about anything and everything. I would love to discuss this subject more with you so feel free to reach out to me at dkennedy@fidelitylandtitle.com
Like our Facebook page for updates and news! Or Share this blog post on Facebook