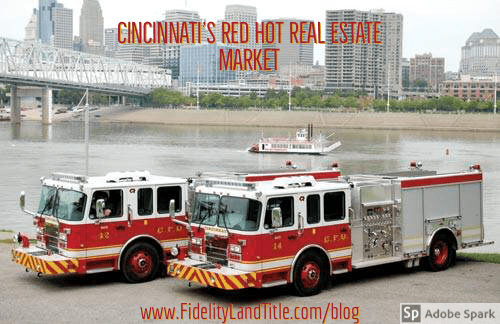 While our weather here in April has been cold, the real estate market for sellers has been RED HOT! Almost every realtor I've talked to has been saying the exact same thing: "I've got buyers but not enough houses to show" or "when something new hits the market it's gone in no time". Now some of the numbers are coming in that back those statements up.
According to this Cincinnati.com article (linked below) inventory is down 16.37% from the same time last year, but the average price has climbed 3.87% from the previous year.
With a strong job market and wages on the rise there are plenty of buyers, but simply not enough inventory. So what's behind the housing shortage? While there are many contributing factors I imagine it's a combination of:
A rise in interest rates: With an average interest rate of 4.4% on a 30-year fixed mortgage up from under 4% at the same time last year many homeowners are electing to stay put because the cost of a larger home keeps rising.
Millennials vs. baby boomers: There are plenty of millennials that are starting to settle down and are now ready to buy (effecting the demand) but at the same time many baby boomers are holding off retirement and staying put (effecting the supply)
New construction: "Home construction per household a decade after the bust remains near the lowest level in 60 years of record-keeping, according to the Federal Reserve Bank of Kansas City." Higher costs for labor, land, and materials has slowed new construction and pushed home builders to build more expensive homes where the profit margins are larger"
Bottom line, it's a seller's market. If you've thought about selling your home, now might be the time to act. Now more than ever it makes sense to reach out to a top-notch Realtors who can assist in getting your house sold and be first in line to check out the latest listings.
Remember, at Fidelity Land Title Agency, we're always here to answer your questions. If you would like to discuss more feel free to reach out to me.
– David Kennedy
Like our Facebook page for updates and news!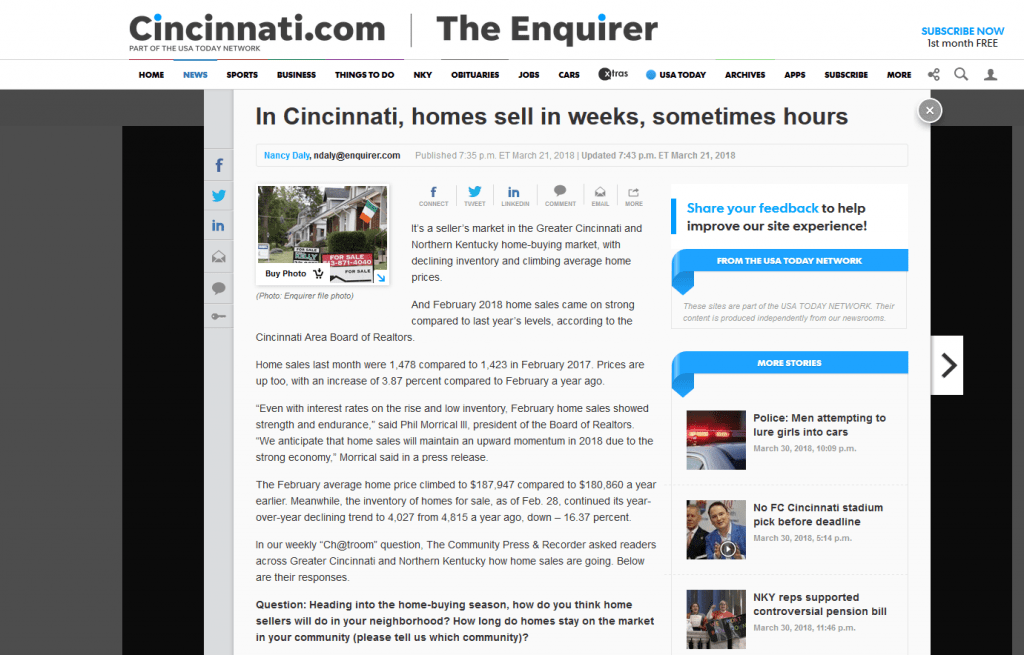 In Cincinnati, homes sell in weeks, sometimes hours